注:译自华盛顿邮报

原文
By Abha Bhattarai May 4
由 Abha Bhattarai 在五月4日发表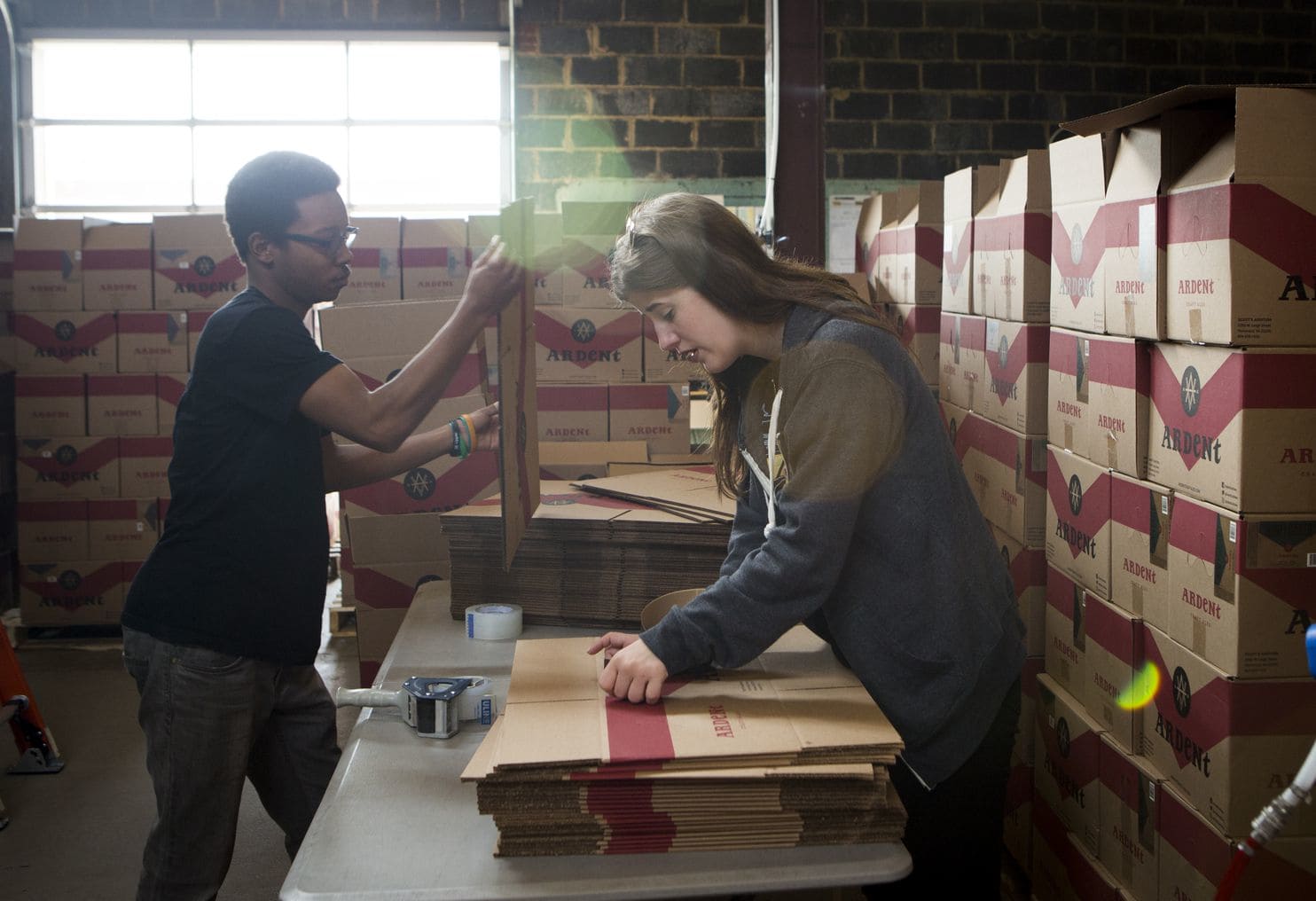 Aaron Stallings and Carmen Price work at Ardent Craft Ales in Richmond. The two use Snag Work, a website that allows them to pick up on-demand work.(Julia Rendleman/For The Washington Post)
Aaron Stallings 和 Carmen Price 在 
Richmond 的 
Ardent Craft Ales 工作。他们俩都在 Snag Work 网站上寻找零工工作。(
Julia Rendleman/华盛顿邮报
)
Aaron Stalling, who used to work as a bill collector for Capital One, says he's no longer interested in having a full-time job.
Aaron Stalling 以前是 Capital One 的一名收银员,他说他再也不会对全职工作产生兴趣了。
Instead, for the past year, he has cobbled together work – 50, sometimes 60 hours a week – by parachuting into restaurants in Richmond that have last-minute openings to prep food, bus tables and bottle beer. There are obvious downsides, like the lack of  health in insurance and the trouble of not having an employer withhold money for taxes. But he says the arrangement reflects  a new reality in which flexibility trumps stability. Plus, he says, he is often treated better than full-time employees.